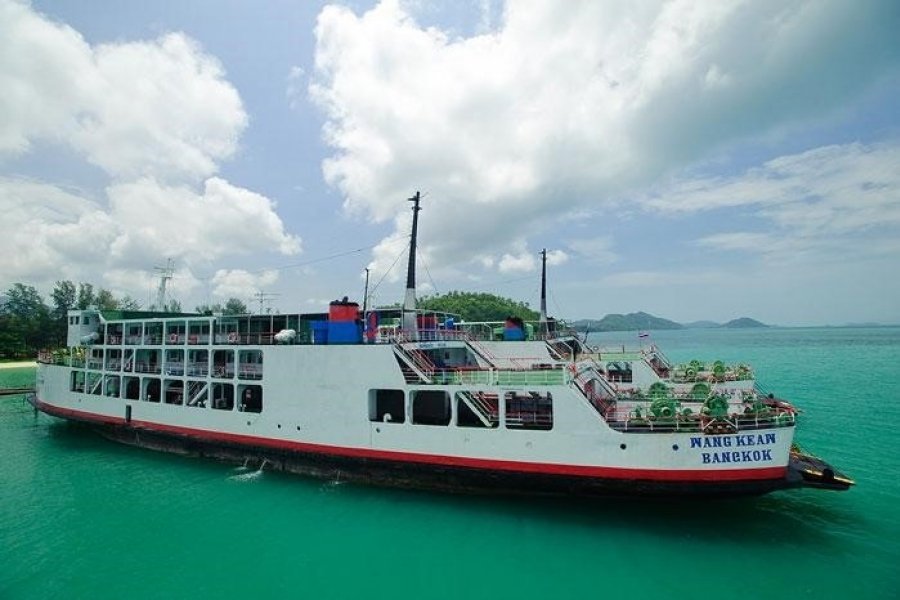 Getting from Chiang Mai to Koh Phangan
November 16, 2019
How to Get from Chiang Mai to Koh Phangan:
If you are visiting Thailand, you would want to see the country's second city, Chiang Mai. It will also be worthwhile to take time to visit Koh Phangan, the tropical island paradise, renowned for its sunrise beaches and full moon parties. However, getting to Koh Phangan from Chiang Mai is more or less navigating through the entire length of the country. You may need to take an overnight bus or a train. After that, you board a ferry to get to the island. A faster (and more expensive)  alternative is to simply take a direct flight, which is less than two hours. After that, simply board a boat to the tropical island.
Non-Stop Flight:
Needless to say, taking a flight is the fastest, easiest, and most expensive means of traveling to Koh Phangan from Chiang Mai.  The Island does not have an airport; you will have to choose a flight that is wither heading to  Surat Thani or Koh Samui. Going by flight, it takes less than two hours to arrive at the ferry point, where you can board a boat to Koh Phangan island.
The Chiang Mai/Koh Phangan Direct Flight options:
With AirAsia, you are assured of a direct flight to Chiang Mai and Surat Thani -it's your choice.  However, the busiest port for commuting on a boat to Koh Phangan and the other islands in the area is in Surat Thani.
Another option for a direct flight is Bangkok Airways, which provides a direct flight from Chiang Mai to Koh Samui ( a relatively large island south of Koh Phangan). Taking this route is the most expensive option. But it provides far easy access to your destination. It takes just an hour's journey by boat to arrive at Koh Phangan.
Koh Phangan Flight enRoute Bangkok:
Taking the indirect flight route requires that you make a stop at Bangkok. Fortunately, Nok Air operates daily flights from Chiang Mai to Bangkok, and it is not expensive. From Bangkok, you will have to book two separate flights to reach Surat Thani. Don't be pissed off by the two flights, it requires just a short buffer time.  The flights will depart from Bangkok at the Don Mueang Airport, it is an old airport which is now dominated by low-cost airlines.
There is yet another indirect flight option to Koh Phanganen route Chumphon which is a port town located words the north of Surat Thai.  You have to take the flight from Bangkok since there is no direct flight from Chiang Mai to Chumphon.  The airport at Chumphon is small, and only services by NOK Air that flies from Don Mueang Airport in Bangkok.
List of Thailand Airport Codes:
It is common to reference Thailand airports with certain codes. Here is the list of codes below:
DMK: Don Mueang Airport, Bangkok
CNX:Chiang Mai
USM:Koh Samui
URT:Surat Thani
CJM:Chumphon
Travel to Koh Phangan By Bus or Train:
If you choose to travel to Koh Phangan Island by bus or train, it is going to be very slow. However, the brighter side is that it is considerably cheaper than taking a flight.  Whether you chose to travel by Bus or Train, you will have to make a stop in Bangkok. Depending on the time you arrive in Bangkok, you might be compelled to stay the night and continue your travel the next day.  That means you would spend extra for commuting within the town, and lodging in a hotel. Given all the hassles with ground transportation, taking the flight option seems to be preferable.
Come to think of it, the train from Chiang Mai to Bangkok, perhaps a hotel bill, and the final train from Bangkok to Surat Thani is about the cost of a direct flight.  Moreover, you do not have to waste a whole day traveling. So, consider the pros and cons before settling for a mode of transportation.
Using the Ferries:
There are several ferry terminals located on the outskirts of Surat Thani and operated by different companies. Most of these ferry terminals are far from the airport. It takes about an hour on average to get there from the airport. That is why timing is quite important. You have to be sure you can get to the ferry port before the last both leaves to avoid getting stranded.
You can take advantage of combo tickets that include transportation to the boat terminals. Better still, you can book the ferry ticket online while booking your flight. Another option that might cause you hassles is to buy the combo tickets from vendor counters located at the airport upon arrival.
The best deal is to buy the combo tickets that provide transport to the ferry terminals and the boat ticket in a single package. Besides being cheaper, it is also safer than trying to find your way to the ferry terminals in isolation. Moreover, taking a taxi to the Ferry terminal is highly expensive.
The schedule of the ferry companies is highly influenced by the season. So, it is best to check their websites for departure times. The duration of transportation and the comfort you would enjoy during the boat ride to Koh Phangan varies from one company to another.
Some of the ferry transport service providers include Lomprayah, Raja, Seatran Discovery, and Songserm, which depart from Chumphon.
Finally at Koh Phangan:
Most ferries would arrive at Thong Sala, which is the major port town of Koh Phangan. To reach your final destination, take a pickup taxi (songthaew) right from the port to any of the resorts and beaches you choose to visit on the island. The Taxi will cost you 100 BHT irrespective of your destination on the island.
The Ferries that depart from Big Buddha Pier in Koh Samui will normally anchor at the Sunset Beach, located towards the west of Haad Rin.
Traveling During the Full Moon:
It is important to note that the Full Moon Party that is usually held at Haad Rin on the Koh Phangan Islands affects travel schedules throughout entire Thailand. Transport tickets get sold out fast at such times. You may not be able to get tickets a week before and after the famous beach party, which takes place during the full moon.
It is best to arrive at the Island early if you want to enjoy the full moon party. If you could not make it on time, it is best to stay away from the island when it's almost full moon.
Related Keywords:
Chiang Mai to Koh Phangan complete guide, how to get from Chiang Mai to Koh Phangan, Chiang Mai to Koh Phangan travel tips