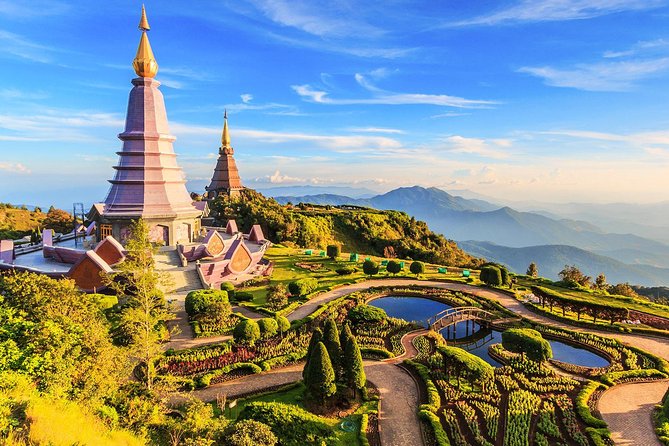 About Us
November 23, 2019
A beautiful place with a breathtaking view surrounding mountains, a supernatural clean environment, Chiang Mai, Thailand is an amazing tourist spot. When you hear about the place Chiang Mai you'll imagine sitting in a beautiful place surrounded by mountains and having a cup of tea and enjoying an amazing view. Chiang Mai is famous for its rich history contains many ancient temples, fertile valley and beautiful landscape making it the hottest tourism destination. The destination is suitable for everyone, there are many accommodations according to your budget and you can easily explore the city in your limited budget as it is not so expensive place. It is an ideal place for every tourist to spend some incredible time and make great memories.
Best Vista Travel Company, Limited has a successful and professional experienced as a Chiang Mai transfer service provider takes care of their every traveler who wants any type of travel they want from business purpose or exploring the city, we offer every type of transport to everyone to their destination or to any places our clients want to go. You can hire our Chiang Mai taxi to go anywhere you want to explore according to your preference. Although we have a variety of different packages you can choose from your area of interest or if you want, you can make your personalized package deal. If you want to visit some of the places from our package you can let us know so that we can also arrange a driver who is well informed to pick you up and take you to your desired destination. Best Vista Travel Company, Limited also offers you to select your favorite car you wish to explore the city in or you can hire a car from us and can drive yourself around in Chiang Mai.
Have no ideas where to go?
Don't you worry if you have no idea about where to go? Go visit our website, you'll find the recommended places with routes and you'll have many different choices to choose from to explore.
Our policy is to take care of our clients in every mean and for that purpose; we have a wide variety of vehicles which includes standard cars, standard vans, family car, and family van. If you are in a group, we are here for you to provide you the capacity you need in a vehicle, you can choose from our vehicles according to the number of passengers. You can also ride in your preferred vehicle; just let us know some days before you need it. All the vehicles are in good condition, clean, tidy with standard air conditioning, and comfortable seating. Your safety is our aim so our cars are well-checked, and have safety devices of all sorts. We always try to provide our clients with ideal drivers. According to us ideal drivers are someone polite, supportive, and experienced especially on domestic routes because safety is our priority. We always try to provide you a person which you can rely on. Every minute of our client life is important so our other goal is punctuality. We make sure by using our service you will never be late if you are going to attend any of your business meeting or going to travel any place around Chiang Mai or you have some Impromptu meeting, we assure you your vehicle will always be on the time you scheduled. The best price is guaranteed if you are using our service. You will surely get a reasonable price when transfer is provided at any time you want. Our prices are quoted on our website. Chiang Mai Airport transfer is also available, to avoid the hustle-bustle and tension of transport use our service as we also provide airport taxi to pick you up and drop you to the Chiang Mai Airport. Hurry up call us to have an amazing price of airport transfer which is hard to refuse and ignore.
So what are you waiting for? Go plan your trip to Chiang Mai with Best Vista Travel Company, Limited and get the most amazing and comfortable transfer around Chiang Mai in the best prices which you can afford. We promise to provide you comfort and a standard traveling service every time you need us. If there is anything you need or any inconvenience get in touch with us and we will shortly reply to you and make sure to serve you in the best possible way. We want you to have every aspect of comfort and friendly ride to make your trip more exciting and loving – a holiday which you could never forget. We whole-heartedly invite you to plan your trip to an amazing mountainous city and will always be there to serve you in any way at any time. We will be looking forward to you. Thank You!!