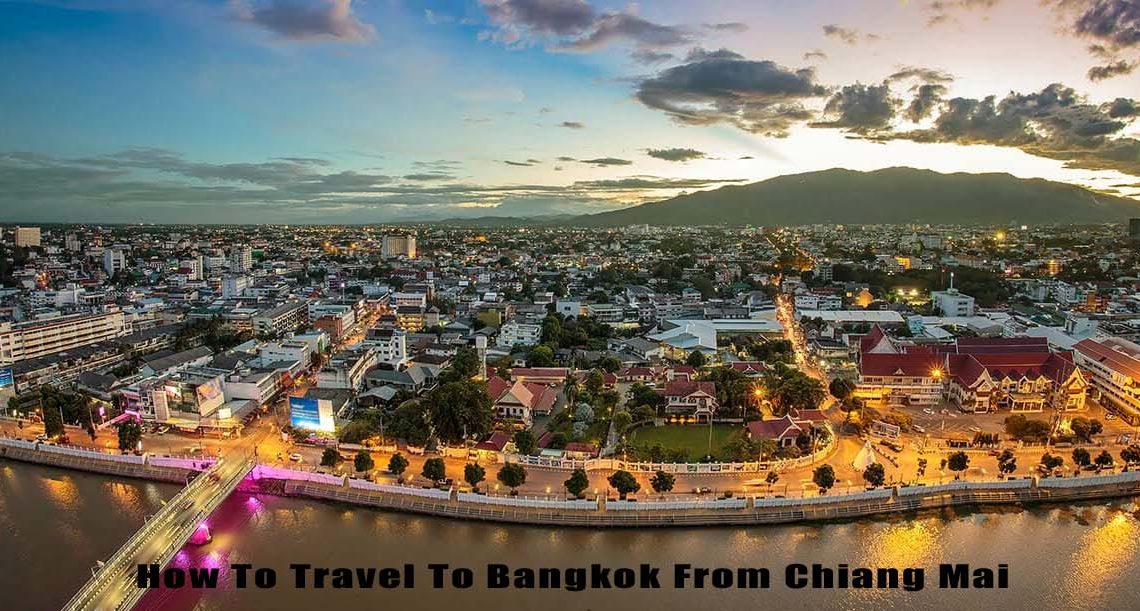 How To Travel To Bangkok From Chiang Mai
November 16, 2019
Most visitors to Thailand would like to seize the opportunity to visit epic attraction locations in the country. It is no surprise that Thai tourists would love to see the capital city of Bangkok as well as Chiang Mai, which is about 680 miles away.  In spite of the distance, tourists can travel the two cities easily.
The Attractions in Chiang Mai
Chiang Mai has the reputation of being the largest city in Northern Thailand, and Thailand's second city.  The city has an epic historical antecedence, having served as the capital of the ancient Lanna Kingdom. It is a popular destination amount of tourists because it offers a wide variety of attractions for visitors. The easy-going atmosphere at Chiang Mai offers a totally different experience compared to Bangkok.  There are lots of outdoor adventures to choose from and over 500 temples for those who want to explore the Chiang Mai religious culture.   The various attraction hotspots in Thailand offers a totally different type of exciting experience. Amazingly, all these locations are in the same country!
Introducing Chiang Mai
The weather towards northern Thailand where Chiang Mai is located is slightly different from Bangkok, in Central Thailand. For instance, the rainy season in Chiang Mail starts by July, as opposed to June in Bangkok. The weather in Chiang Mai is usually cooler than Central Thailand. So it is advisable to a sweater or jacket handy if you are visiting in the cold season because it can be really chilly at night.  At such a season, Bangkok remains relatively warm. Summer is not the ideal time to visit Chiang Mai if you have problems with allergy.  Smug caused by farmers burning their fields is rampant between February and April. This could be irritating and cause health problems for those suffering from allergies.
Getting To Bangkok From Chiang Mai: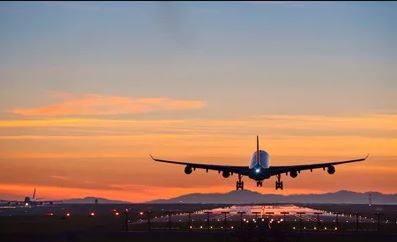 Taking a flight Saves you Time:
There are many transport medium to Chiang Mai, but going by flight is the fastest option available to you.  You can choose to take a domestic flight from either Don Mueang International Airport or Suvarnabhumi Airport (BKK) in Bangkok to the Chiang Mai International Airport (CNX). Airline carriers such as Thai AirAsia that takes off from Don Mueang Airport will not cost you a fortune. Besides, other carriers do offer flight deals intermittently. If you are traveling from Suvarnabhumi Airport,  check discount deals with Thai Smile, Thai Airways, Bangkok Airways, and Thai Vietjet Air.
It is advisable to compare both prices and the terms of services. There are times when it is worthwhile to pay a bit more to benefit from add-on services. Bear in mind that booking in advance is an effective strategy of getting a huge discount on flights. The flight could cost as low as train fare when you book in advance.  The economy flight starts from 1,000 THB,which is about 30 USD equivalent.  It takes about 90 minutes to arrive at Chiang Mai from Bangkok by air.  Getting a flight will not be a problem as more than 50 flights plying the route every week.
Travel By Train:
Taking a train at Hua Lamphong Station is an easy way of traveling between Bangkok and Chiang Mai. The trains which depart every day takes about  12 to 15 hours to arrive at its destination. The only downside of traveling by train is that there can be delays.  If you prefer the cheapest rail travel option and do not mind sitting in the crowded wooden bench, buy a third-class ticket. The second class ticket presents you with a more comfortable sitting option, the seats can even recline. There are other carriages with fans that cost about 500 THB, which is $15 equivalent. The most expensive carriage is equipped with an air conditioner!
Since the journey is a bit lengthy, you may consider traveling at night to reduce the stress of the journey. In that case, you can decide to book a sleeper carriage that has a bed. If you book a second-class bunk, it will cost you about 800-1,000 THB. Other bunks have air-conditioner which cost a little more.  The lower bunks on every carriage are more expensive, but you have access to more space.  The most comfortable option is to book a bed in the first-class room which serves a maximum of four people and also have locks at the door.
There are options for specialized carriages. For instance, some are exclusive for females with their young children. Some also have accessibility features such as support for wheelchairs. It is wise to check the details ahead of time because the features available in various carriages differ. Some do not have sleeping options.
Tickets are available online, through ticketing agents, and at all major train stations. It is advisable to book the train a day ahead of your travel date. If your departure time coincides with any of the Thai major holidays, you should book a couple of days in advance.  You have a better chance of getting the ticket you want when you book in advance.
Travel by Bus:
There are several options for traveling to Chiang Mai from Bangkok by bus. Some take off by a day, and several others convey passengers at night. The journey takes about 12 hours. Most of the buses that ply the Bangkok-Chiang Mai route depart from the Mo Chit Bus Station and stop at the Arcade bus station in Chiang Mai.
Bus travel also provides commuters with multiple options that offer varying levels of comfort ranging from regular to VIP travel seats. For instance, the government bus service offers both first-class and second-class options, which cost 650 THB (16.5USD) and 550 THB (13.5USD), respectively.  The first-class bus travel is equipped with utilities such as toilets and air-conditioning.
The cost of private-owned VIP buses varies significantly, depending on the operator of the service. However, none of them exceeds 900 THB (27USD). Besides the reclining seats, Air-conditioning, and onboard toilets, some offer perks such as snacks and bottled water.
Note that all bus services do not allow the passengers to keep valuables such as cash, jewelry and important documents in luggage meant for the storage area of the vehicle.
Incoming Keywords:-
Chiang Mai Travel, Bangkok to Chiang Mai, Ways to get from Bangkok to Chiang Mai, Thailand to Chiang Mai guide.