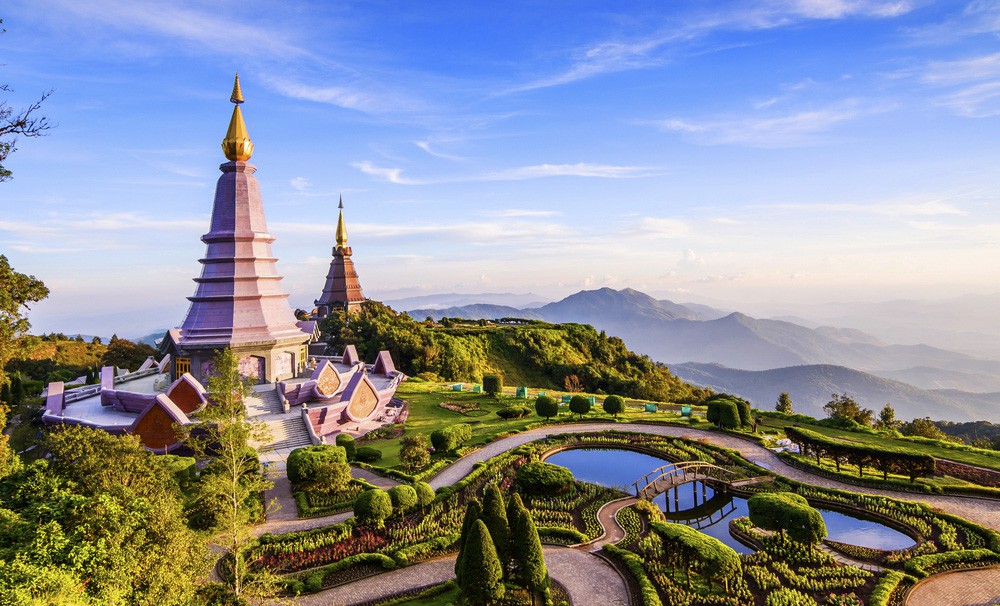 Things to do in Chiang Mai
October 24, 2019
Chiang Mai Overview:
Chiang Mai is the largest city in Thailand founded in 1296. It is the city in Mountains and hill tribes and paradise for shopaholics. It is full of adventures that could grab tourist attraction. It is located 700 km north of Bangkok in a verdant valley on the banks of the Ping River. It still retains its history as a cultural and religious center which includes hundreds of elaborated Buddhist temples.
Things to do in Chiang Mai:
There are so many places to visits and things to do in Chiang Mai that if you are first time visitor, you will be overwhelmed to see around yourself but don't you worry we have covered some fun things to do in Chiang Mai that you will not regard any single moment you spent there.
1-Visit Elephant Nature Park:
As we know whenever anyone travels to Thailand connecting with elephants comes in their mind but as from its past history of animal abuse to enhance the economy such as riding on elephants had a great impact on elephants species, so contact with elephants got limited now but in Chiang Mai there is one sanctuary that is committed to education and rehabilitation which is 'The Elephant Nature Park'. It is an elephant rescue and rehabilitation center in Northern Thailand. There you can visit the elephants and spent time with them. You can also volunteer and help out around the sanctuary. It will be definitely a new experience and the best thing to do in Chiang Mai. Elephant Nature Park is the most expensive option for visiting elephants in Chiang Mai, it is obviously because they are the best company in town.
2-Explore the Buddhist Temples:
Chiang Mai is full of its amazing history; there are many interesting Buddhist temples. Each has its own unique quality, some have historically significant and some contain beautiful artwork. Also, some contain local Buddhists and some offer foreigners a chance to learn about Buddhism. The temples in Chiang Mai are known as Watt. If you are inside the old city Wat Pra Singh, Wat Chedi Luang, Wat Phan Tao, Wat Chiang Man, Wat U Mong Mahathera Chan, Wat Inthakin are the most popular ones.
Wat Doi Suthep is one of the famous Watt of Chiang Mai that no one should miss. Every taxi driver will ask you if you want to go there. It is filled with hundreds of images of the Buddha, a gleaming gold chiedi and scores of followers praying. You can visit temples and talk to monks about Buddhism, their life in temples or anything you are curious about.
3- Sunday Night Market:
We all have heard so many good things about Thailand's bazaars. Sunday Night Markets are called Night Bazar and it is massive, full of colors, lively atmosphere and amazing food stalls. Although there are many amazing markets in Chiang Mai one should definitely take time to at least visit Sunday Night Market. You could find a wide variety of handmade products, Thai Arts and local clothes for local food at very good prices. The markets are one of the phenomenal places to get in touch with local culture and communications with local people.
4-Trekking in Chiang Mai:
Chiang Mai is in mountains and surrounded by jungles which is an attractive point for hike lovers. Every time of the year is suitable for trekking through jungles and mountains, just consult with the guides about the best trek according to the weather. The jungles of Chiang Mai are known as trekker's paradise because it is filled with waterfalls, valleys, mountains and various hill tribes that will astonish the trekkers and Doi Suthep Mountain is one of the interesting and really cool mountains for trekking.
5-Get a Massagefrom Prisoners:
Yes, you read it right, the massage from prisoners. It is also one of the unique experiences that you can only have while in Chiang Mai. As we know, Thai massages are known as the best massages. The women prison has different programs where the women who are going to release are taught skills to help them get their social life back on track.
6-Ride a Songthaew:
Chiang Mai famous rid is Songthaew, it is of bright red color car and the local call itas 'red car'. It's an easy and cheap way to travel around Chiang Mai. It is more economical when compared with getting a ride in a tuk-tuk.
7-Songkran Festival:
If there is any festival in the time if you're traveling to Thailand –DO NOT MISS IT. Thailand festivals are one of the interesting things to experience especially Songkran. It is celebrated every year between 13th and 15th April and considers as Thailand New Year Celebration. It is a wet and wild festival where water is an important element. People in fun roam around throwing buckets full of water, using water guns and just generally soaking. From a religious perspective, it seems as the water will clear the sin of people. On the first day, many people visit temples to pray and give food to the monks living there.
8-Sky Lantern Release:
Chiang Mai sky becomes beautiful when thousands of lanterns are released into the air in the month of October/November. If you are lucky enough to travel this month, it will be one of the best things to take part in this festival. The date of the festival changes according to the lunar calendar, so do your research.
9-Eat Khao Soi:
Khao Soi, the famous Chiang Mai noodle dish. Every tourist should definitely try it. It is a coconut and curry-flavored soup filled with yellow egg noodles and chicken, on the top of the soup are crispy fried egg noodles giving a real mix of textures to the dish served pickled vegetables on the side for a flavor and texture explosion.
10-Zip-line through the Jungle:
Zip-lining in the Chiang Mai rainforest will always be a memorable experience of your trip. Flight of the Gibbon is by far the most popular of the Chiang Mai zip-lining companies but there are many more and you can choose whatever you want. Zip-lining in the middle of the jungle with wildlife is the dream of every adventurous person.
Chiang Mai is a Phenomenal and full of history and adventurous city to visit. It could make any person overwhelmed with its tourist spots and activities. Once you traveled to Chiang Mai, Thailand, The place itself will make a permanent spot in your heart and mind and urges you to visit the place in future.